Principal's Message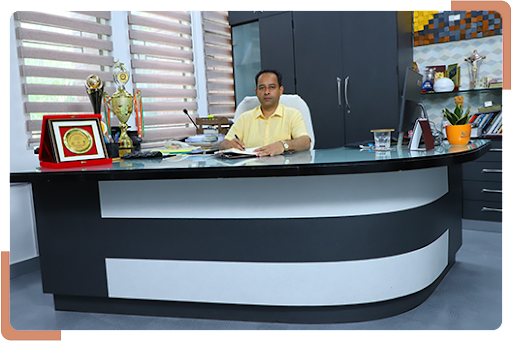 FROM THE PRINCIPAL'S DESK..
Our web site is indeed a small effort to disseminate information on the whereabouts of an institution backed by the international experiences in educational administration and supportive sharing of intellectual acquisitions. It would refer to the evolution of a unique Montfortian experience almost of three centuries or so, of assuring an excellent atmosphere and of an in depth realization of democratic and child-centered approach to education.

It is all inclusive and assuredly futuristic. The said genre of education has the unique impetus for individual care, being conspicuously enveloping persons, while being vibrantly collective in its import and purpose. We strongly believe that it is such policies that define and establish the real profile of an educational institution carrying out its mission for the society in the true sense.
It is believed that the website can make the information available at a few keystrokes away and by means of which it would be easy for anyone to access it and also enjoy his privilege of the right to information at his personal convenience while assuring the overall equality of access.

The institution also envisions an aesthetic concern from among the various social needs and aspirations to expected standards of excellence. It would include human and religious values of deep trust in God and trust in the humanity of each person. It is deeply integrative and humane not only it's content but also in its process.
" We wish everyone every success "